Archive for the 'Evacuation' Category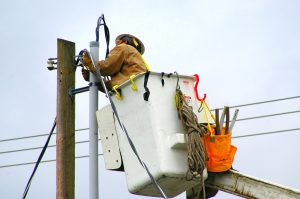 Being home or even away from home during a power outage can be a little unsettling. Burglars that would normally pass up homes with security systems see a power outage as an opportunity to break into homes that would otherwise be defended. With hurricane season now in full swing, you might be wondering what happens to your security system if the power were to be knocked out by a storm. Whether your system will continue to work depends on the type of equipment you have in your home.

You can't feel safe in your home if you can't even live in it because of a recent flood. In the final stretch of rainy season in Florida, it is important to keep your home dry and safe.
From smelly soaked carpet to damaged warped wood floors, your home can quickly become a victim of a storm. Not only are your floors in danger, but your electronics, appliances, furniture, lighting and personal keepsakes are susceptible to water damage. In addition to water damage, mold can set in after a flood. There are many initial home protocols you can follow when it comes to flooding prevention for you home. Keeping your home above the water is one of them. Unless you live at the top of a mountain, this is probably easier said than done. However, the only way towards safety and less water damage is to go upward. While your home can be designed structurally against hurricanes, water can easily cross the threshold if you have not taken the necessary precautions for your home. A general rule to significant water damage is when the water reaches an inch above your floor. Read more »

No one knows when a fire might break out which is why it's important to establish fire evacuation plans with your family. Anyone who cares for the children, babysitters or nannies, and guests of your home, should be a part of these evacuation plans. Special care should be given to elderly family members, or those who have difficulty moving quickly, and special arrangements should be made to accommodate them. The family should practice it regularly making sure that everyone knows all available exits from their home.