Posts Tagged 'Summer'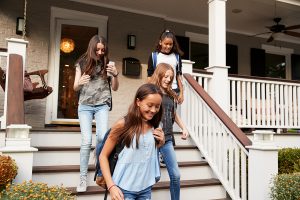 Summertime means that school is out and kids are coming and going at all hours of the day, or may be left alone while you are at work. Unfortunately, this can leave your home susceptible to unwanted visitors as well. A good plan paired with a SafeTouch smart home security system can help guarantee your children's safety by helping you keep track of comings and goings at the house even when you aren't there.

Memorial Day has long been considered the unofficial start to summer season in addition to honoring our country's veterans. It is also a time where you and your family might begin to spend more time outdoors as the days grow longer and warmer. Here are some Memorial Day safety tips to remember while celebrating this holiday.

Summer is just around the corner and with kids out of school, chances are your family will be spending more time outdoors. Now is a good time to review some summer safety tips that can help keep you and your family safe during your adventures this summer. Read more »